event
A Seminar Held in Shanghai – Quick Change of Plans for Event at Tetsuhikokan in Taiwan Due to Overcapacity
A group of trainees from mainland China initially planned to travel to Tetsuhiko kan in Taiwan to attend a seminar, but the plan was altered due to the number of attendees reaching 50 and surpassing the capacity of the building. Instead, two international instructors - the Head of Technical Office, Chen Hsin-koei, and Wang Ju-yu – traveled to Shanghai to give the seminar. A total of 4 class were held on August 24th and 25th at Shanghai Zhaofeng Jiayuan Clubhouse(上海兆豊嘉園会所). All the instructors from each dojo listed below participated, including two school districts of East China Normal University, two Shanghai University precincts, and Shanghai Hosei Gakuin. IJKA dojo in China: IJKA Shanghai (including Shanghai, Songjiang and Jiading), Taicang, Zhao, Zhejiang, Southeast, Southwest, Northwest, Hebei, Shenzhen, Beijing, Shijiazhuang, Hubei, Guizhou, Fujian Among them, Beijing is expanding more, and Zhejiang, Jiaxing, and Chengdu succeeded in incorporating I.J.K.A. Karate into the formal curriculum of some schools. Furthermore, in Chengdu, the group is promoting I.J.K.A. Karate through partnership with a large group of educational institutions. On the afternoon of the 24th, there were classes for grade-holders and long-term trainers.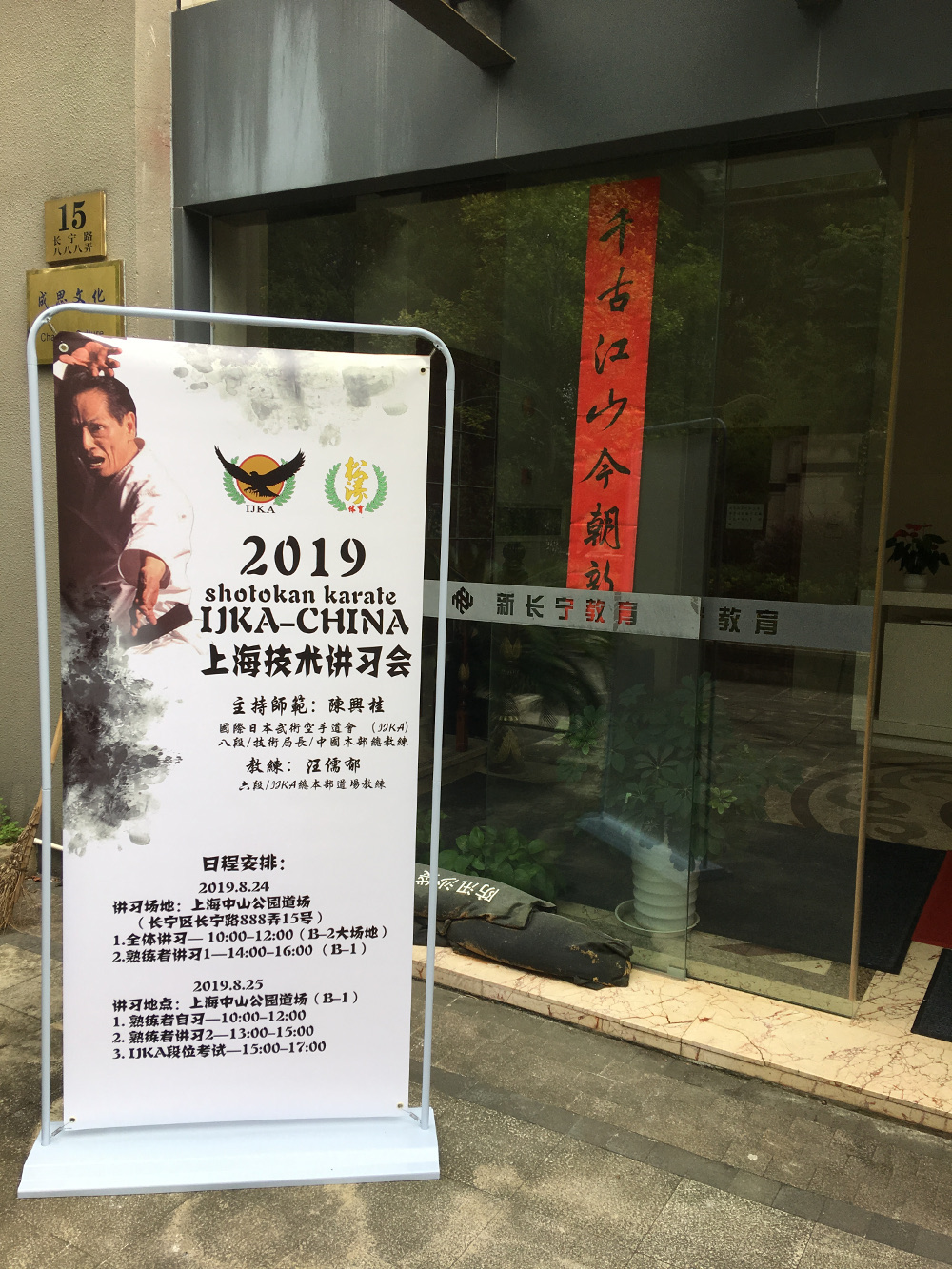 Seminar Venue 上海兆豊嘉園会所
| | |
| --- | --- |
| | |
| | |
| | |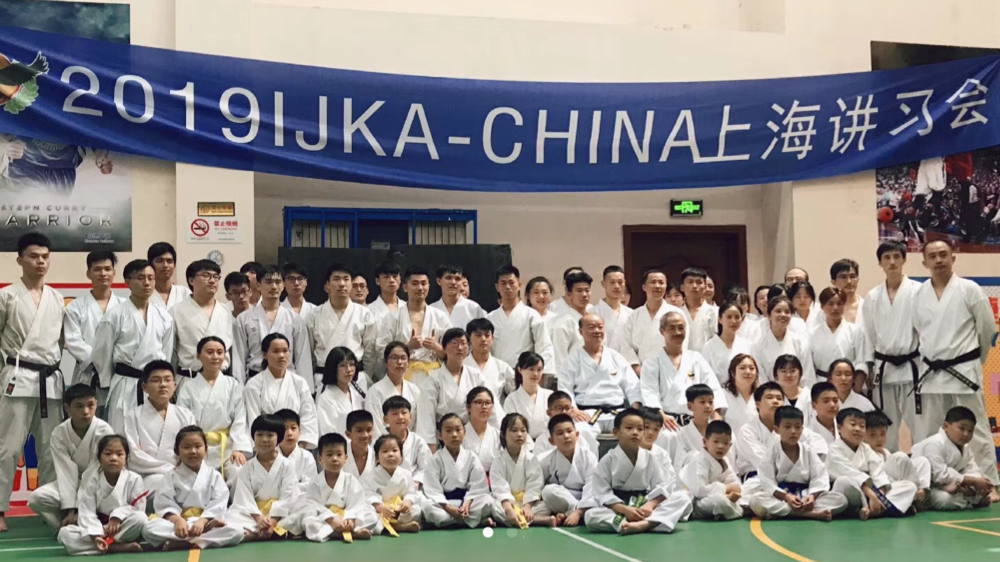 Group photo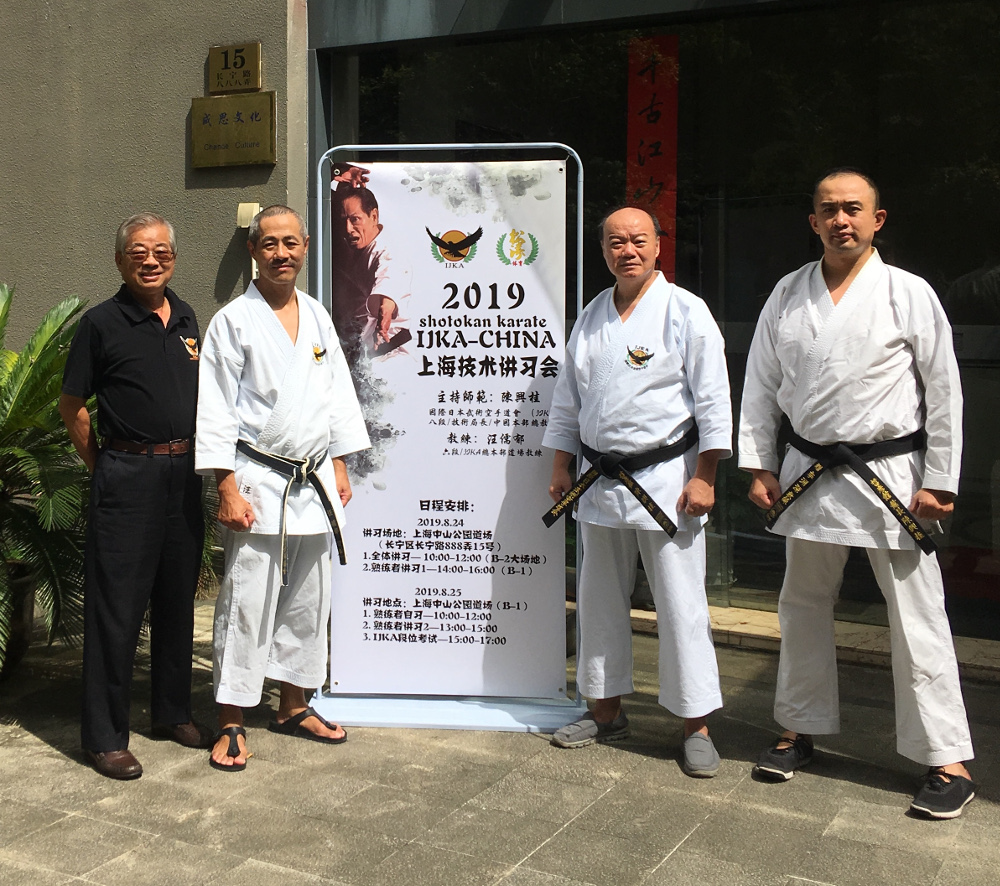 (From left) Tetsuhiko Kan Global Section Chief Lin mow tsun, International instructor Wang Ju-yu, Director of Shanghai Head Office Li Yuan-shen, and the IJKA Head of Technical Office Chen Hsin-koei.